Michael Young is being recognized for regularly going above and beyond to serve our customers.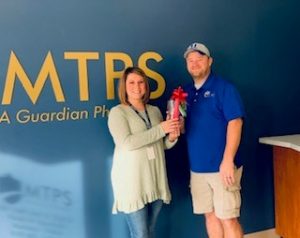 "Wow": to overwhelm with pleasant surprise through unexpected excellence in service; exceeding the customer's expectation.
"People will forget what you said.  People will forget what you did.  But people will never forget how you made them feel."  – Maya Angelou
A member of the MTPS team for 10 years, Michael is a delivery supervisor and med cart extraordinaire! He loves helping people at the pharmacy and enjoys visiting others at the facilities.
"I love being surrounded by good people and the excitement that comes with each new day," says Michael. His expertise in delivery services is vital to ensuring deliveries are made timely and in a safe manner. We are thankful to have Michael on our team!